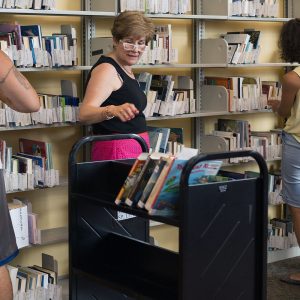 Books, CDs, Movies, etc.
If space allows, we will gladly accept your used books, CDs, movies, etc. Find out more about our donation policy.
Time
Find out how to volunteer with us.
Funds
To donate or bequeath funds, please contact the Calvert Library Foundation, Inc.
Or join and donate to Friends of Calvert Library.
For information about our budget, see our annual reports.