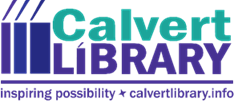 Calvert Library Conducting Strategic Plan Process May 20, 2019 FOR IMMEDIATE RELEASE Contact: Robyn Truslow 410-535-0291 Calvert Library is planning their next five years and is asking for community-wide participation. The Ivy Group, a strategic planning consultant, is conducting a community survey that can be accessed at bit.ly/2019LibraryPlan<nam02.safelinks.protection.outlook.com/?url=http%3A%2F%2Fbit.ly%2F2019LibraryPlan&data=02%7C01%7Csturgej%40calvertnet.k12.md.us%7C7b9ac53c99ca448fb7ae08d6d2e58ed8%7C022d9fca60a34aac9a90c18e51ac527e…>. Participants will be asked to evaluate the services offered such as meeting space, wifi, classes, downloadable books/movies, workforce development, small business support, research support and computers. They will be asked which of the library's role(s) in the community are most important. Community members will also be asked what service areas the library should expand such as more technology available to borrow, opportunities to learn more about cutting edge technology or online safety, or resources for oral histories, vlogging, and digitizing analog resources. The survey will run through the end of May. When asked why the library needs a strategic plan, Board of Library Trustee President Carolyn McHugh said, "Calvert Library is not your grandmother's library. We are a mover and shaker in the community…building job skills for a more robust workforce through classes both online and in person, supporting job acquisition through resume classes and partnerships with Maryland Workforce Exchange, and supporting parents in raising resilient learners by helping them take advantage of the critical brain growth that happens in the first five years of life and continuing with engaging classes and events throughout their learning career. Calvert Library has an exceptional and dedicated staff who clearly want to exceed community expectations and to build community. This strategic planning process is helping us gather the information we need to do so." Executive Director Carrie Willson agreed, "The commitment our staff have to the community shows in the excellent customer service they provide on a daily basis. The community survey will help us tailor that service to exact needs in our community. I hope those who haven't used the library since their children were in school or since they were children themselves will take this opportunity to consider what else the library could do for them. The survey gives everyone a chance to weigh in and share their ideas to make Calvert Library their library." This strategic planning process is being coordinated with the Southern Maryland Regional Library Association, Charles County Public Library and St. Mary's County Library thanks to a grant from the Maryland State Library funded by LSTA (Library Services and Technology Act) through Institute for Museum and Library Services. For more information, call Robyn Truslow at 410-535-0291.
###
www.facebook.com/CalvertLibrary>[http://savvybookwriters.files.wordpress.com/2013/07/images-3.jpg?w=645″/><https://twitter.com/calvertlibrary>
Related Links Link to survey<http://bit.ly/2019LibraryPlan>
Institute of Museum and Library Services The Institute of Museum and Library Services is the primary source of federal support for the nation's libraries and museums. We advance, support, and empower America's museums, libraries, and related organizations through grantmaking, research, and policy development. Our vision is a nation where museums and libraries work together to transform the lives of individuals and communities. To learn more, visit www.imls.gov<https://www.imls.gov/> and follow us on Facebook<http://www.facebook.com/USIMLS> and Twitter<http://www.twitter.com/us_imls>.
Robyn Truslow Public Relations Coordinator Calvert Library 850 Costley Way Prince Frederick, MD 20678 410-535-0291 410-535-3022 Fax