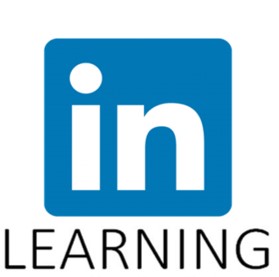 Choose from thousands of online courses to learn in-demand skills from real-world industry experts. Get started with LinkedIn Learning with your library card.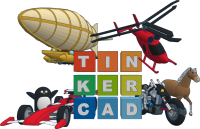 We recommend the free, browser-based program called 
Tinkercad
 for beginners. Other free programs are 
Blender 
and 
Sketchup.
 Blender is available on the public internet computers at all Calvert Library locations. Designs can also be downloaded from 
Thingiverse
, a design community for sharing 3D printable objects.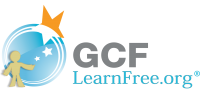 For more than a decade, the
GCFLearnFree.org
program has helped millions around the world learn the essential skills they need to live and work in the 21st century. From Microsoft Office and email to reading, math, and more, GCFLearnFree.org offers 125 tutorials, including more than 1,100 lessons, videos, and interactives, completely free.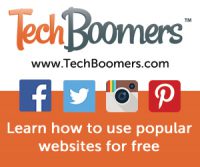 TechBoomers
has free online courses for over 60 of today's hottest websites and apps! Learn about Pandora, Google Hangouts, Facebook, LinkedIn, Pinterest, Uber, Dropbox, Airbnb and more! Don't forget the courses on Internet Safety and Privacy!
Each Calvert Library location has one public computer with an Adobe CS6 license available. For instruction on use of this software please see our Lynda.com tutorials. If this computer has a wait list you will be given an hour to work before relinquishing the computer to the next customer.
Adobe Creative Suite 6 software combines industry-standard tools for professional print design and digital publishing. Create eye-catching images and graphics and lay out top-quality print pages. Also produce highly designed eBooks, and deliver media-rich publications for iPad and other tablet devices as easily as pages for print.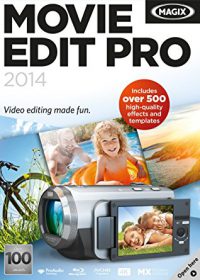 Edit your videos to perfection. You don't need to be a video expert to transform your recordings into real movies. The beginner-friendly storyboard mode in MAGIX Movie Edit Pro 2014 displays only the most essential elements needed for editing videos, and you can switch back to a more advanced view at any time.
Automatic wizards for video editing, audio dubbing, and image optimization make the video editing process easier and more fun than ever before. In this way, you can successfully create videos quickly and easily.
See a librarian at Info desk to check out a laptop.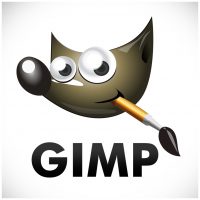 A powerful and up-to-date image editor. GIMP is modular in appearance and structure and accepts all kinds of plug-ins and tools. It's a paint and drawing tool, a photo retoucher, and a batch processing and conversion tool, all in one, with sophisticated features like layers, filters, and effects.
You can script virtually anything GIMP does, too. But don't be put off by GIMP's considerable talents: Not only is its layout logical, intuitive, and even attractive (in a form-follows-function way) but it also comes with tons of assistance; from multiple Help files (Help; Context Help; User Manual) and considerable online resources such as a forum, FAQs, documentation, tips, source code, and much more. – CNET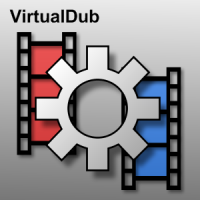 A free and easy to use application for video capturing and processing. It is designed to process linear video streams, including filtering and recompression. While VirtualDub lacks some of the editing power of a general-purpose editor such as Adobe Premiere, it is streamlined for fast linear operations over video.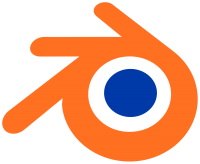 Blender is a free, open-source program for creating professional-quality animations. Learning to use it can be time-consuming. Detailed tutorials on the Blender website and the extensive online Blender community provide excellent resources.
Blender website
Blender tutorials

Pixlr is a cloud-based set of image tools and utilities, including a number of photo editors, a screen grabber browser extension, and a photo sharing service. Founded in Sweden in 2008 by
Ola Sevandersson, it was intended for non-professionals. (
Wikipedia
)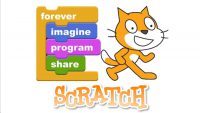 With Scratch, you can program your own interactive stories, games, and animations — and share your creations with others in the online community.
Scratch helps young people learn to think creatively, reason systematically, and work collaboratively — essential skills for life in the 21st century.
Scratch is a project of the Lifelong Kindergarten Group at the MIT Media Lab. It is provided free of charge. (about Scratch)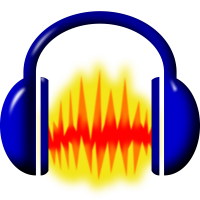 Audacity is a free, open source, easy-to-use, multi-track audio editor and recorder for Windows, Mac OS X, GNU/Linux and other operating systems. You can use Audacity to record live audio or computer playback, convert analog recordings into digital recordings, edit, cut, copy, splice or mix sound files, and more!  With Audacit, you can create a podcast, preserve old recordings, convert file types, layer sounds, and edit audio and sound effects for video.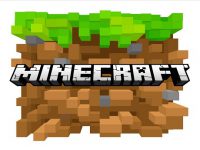 Calvert Library now has MinecraftEdu on our public computers! Lots of Minecraft players have created great tutorials to get you started if you are new to it or are trying to figure out some new component to the game like farming, resource generation, buiding mechanisms and more.
Lots of links to various written tutorials sometimes with links to videos as well.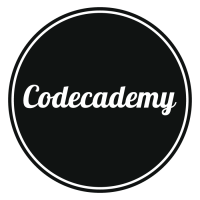 Create an account on 
codecademy.com
 and start learning to code. Lots of interactive courses to get you started and a whole community to learn from.